Welcome to our Practice!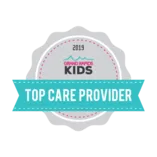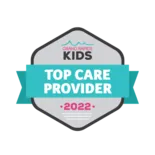 We need your help! Please Vote for Dr. Mantia HERE
Voted Top Pediatrician 2018, 2019, 2021, 2022, & 2023
Click this LINK to read more!
SERVING OUR COMMUNITY SINCE 2001!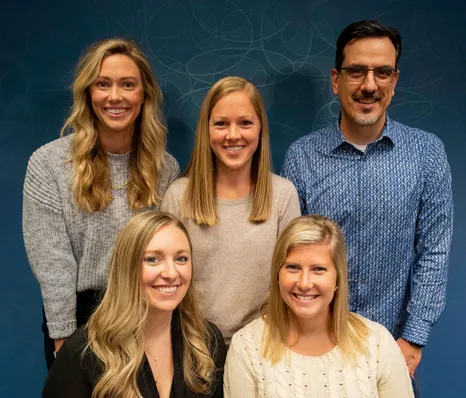 Emily, Jenna, Dr. Mantia, Kelly & Carah
Grandville Pediatrics was founded in 2001 with the idea that a small independent practice could provide high-quality patient care for infants, children, and teenagers and more quickly implement the ideas of its physicians, nurse practitioners and support staff.
We believe that children are not little adults. Their treatment involves specialized pediatric knowledge and care, closer follow-up, a higher dedication to care of the entire patient and an increased level of provider and nurse involvement. We are committed to maintaining this standard.
We believe that patients and parents deserve thorough explanations about growth and development as well as illnesses, behavioral/developmental issues, and their management. Our providers and staff will take the time to get to know you and your children and respond to your concerns.
We offer a variety of services, such as vaccinations, physicals, newborn care, treatment for ear infections and more!
We have worked hard to maintain a personal atmosphere where you and your children feel comfortable and are remembered by name. We are also small enough that you will know all of us well. Feel free to ask any of our existing patients and families - we are very different from many large, traditional medical practices. The best part of our job is the relationships that we build with our patient families over time!
Our office maintains close relationships with local pediatric specialists and is well respected by the staff of Helen DeVos Children's Hospital and local obstetricians.
We look forward to meeting you and your family!